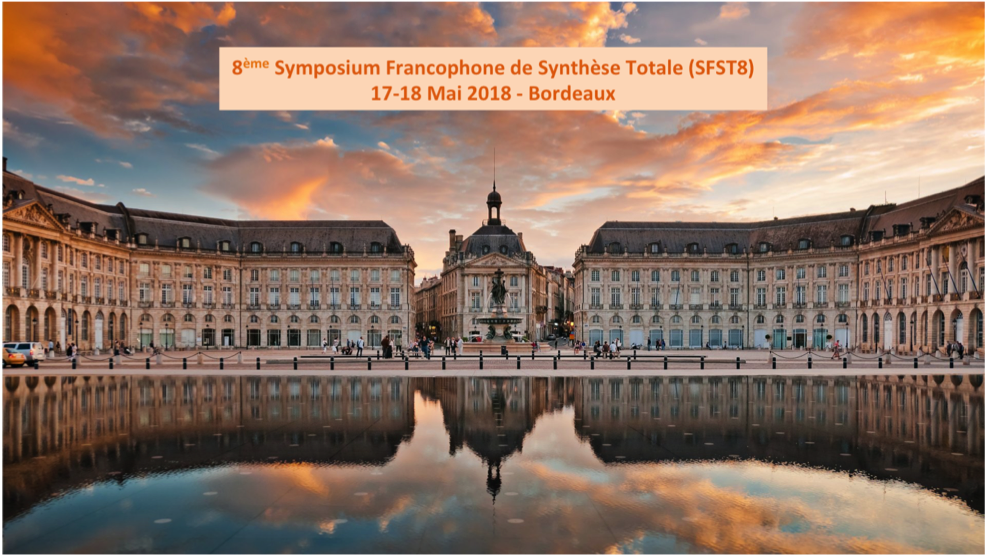 17 Mai

8th Francophone Symposium of Total Synthesis

Posted at 11:55h

in

Event

The 8th edition of the Francophone Symposium of Total Synthesis (SFST8) took place in the heart of the city of Bordeaux on May 17 and 18. The aim of this series of symposia is to gather young chemists involved in research on total synthesis of complex natural products and to forge a dedicated community of French organic chemists focused on this domain of the chemical sciences. Chaired by Philippe (Peixoto), this 8th edition was a great success ! Many thanks to all speakers, contributors, participants, organizers and to our sponsors …

… and Kevin (Antien) received the Erwan Poupon Best Poster Prize for his presentation of his work on a collective total synthesis of Securinega alkaloids ! Bravo !